The A-Star is a special air vehicle located in Nepal used in The Emperor's Code. Amy and Dan use it to reach the top of Mount Everest and find the Clue Silk and the Janus Serum. It is the only helicopter in the world that can fly to the top of Mt. Everest. Nellie's "uncle" manages to convince the pilot to let Amy and Dan on because the pilot had thought that they were somewhat 'crazy" Americans trying to risk their lives. It was also nearing the end of the climbing season so the pilot did not dare to take the risk. Some people think Nellie's "uncle" was Fiske Cahill or William McIntyre.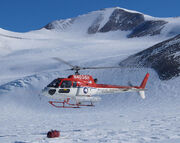 Ad blocker interference detected!
Wikia is a free-to-use site that makes money from advertising. We have a modified experience for viewers using ad blockers

Wikia is not accessible if you've made further modifications. Remove the custom ad blocker rule(s) and the page will load as expected.