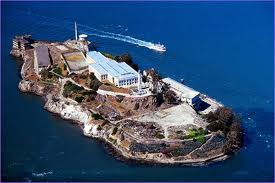 Alcatraz Island
is a small island off the coast of California. There used to be a prison there. It is abandoned by prisoners now but is still famous for housing the murderer Al Capone.
It contains the Tomas clue Wormwood.
Currently it one of many Tomas' strongholds. The Tomas' technique using Alcatraz island was to capture Cahill clue hunters and keep them in the ultra-sound prison. It was mortifying to know how close you were to a clue, and yet be trapped behind steel bars.
Ad blocker interference detected!
Wikia is a free-to-use site that makes money from advertising. We have a modified experience for viewers using ad blockers

Wikia is not accessible if you've made further modifications. Remove the custom ad blocker rule(s) and the page will load as expected.