Alcatraz Island
Comments

0
1,023pages on
this wiki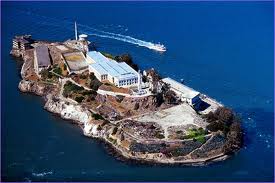 Description
Alcatraz Island is a small island off the coast of California. There used to be a prison there. And it is also containing a Tomas clue.
The Clue Wormwood is hidden here. It is abandoned by prisoners now but is still famous for housing the murderer Al Capone.
Currently it one of many Tomas' strongholds. The Tomases technique using Alcatraz island was to capture Cahill clue hunters and keep them in the ultra-sound prison. It was mortifying to know how close you were to a clue, and yet be trapped behind a steel cell.