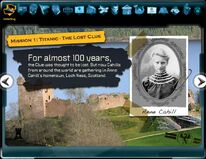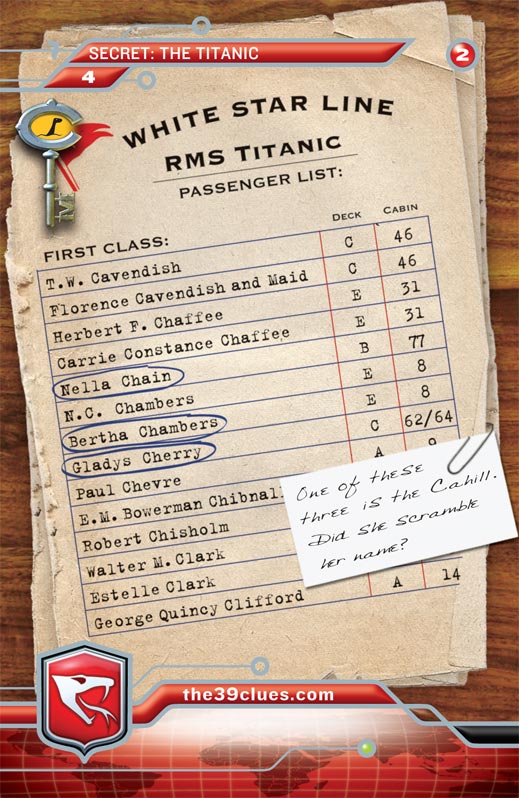 Anne Cahill (aka Nella Chain) was an Ekaterina. She appears in Mission 1.
History
She gave the Clue Phosphorus to Grace Cahill, who then crashed a plane in the Loch Ness. The Ekaterinas then agreed that Anne would be known as Nella Chain. The only card that is related to her is Lucian Card 4: The Titanic. Also, in The Maze of Bones, a code in the page numbers reads: ANNE CAHILL DID NOT DROWN.
Ad blocker interference detected!
Wikia is a free-to-use site that makes money from advertising. We have a modified experience for viewers using ad blockers

Wikia is not accessible if you've made further modifications. Remove the custom ad blocker rule(s) and the page will load as expected.