Description
"King Ludwig II of Bavaria (a Janus) had some odd hobbies, like spending millions on fantasy castles. (Every king needs an indoor lake, right?) But was he actually crazy, or did his obsession for building castles have something to do with the 39 Clues? After an Ekaterina psychiatrist called Ludwig "unfit to rule," the king was replaced by his uncle, another Ekat. A few days later, Ludwig mysteriously drowned in shallow water. Was it an unfortunate accident? Or did the Ekats want to explore Ludwig's many castles without Janus interference? Collect all cards in this combination to unlock a Clue!"
Clue
This card, combined with Card 84, Card 87, and Card 103, forms the Clue Pearl.
Back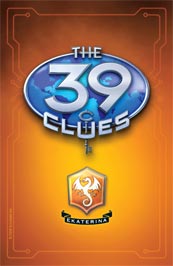 Ad blocker interference detected!
Wikia is a free-to-use site that makes money from advertising. We have a modified experience for viewers using ad blockers

Wikia is not accessible if you've made further modifications. Remove the custom ad blocker rule(s) and the page will load as expected.