Description
"In 1507, after Gideon Cahill was killed in a fire, his four children left home to make their own way in the world. Thomas and Katherine, who were very close, stayed together and allied themselves against Luke, who they believed to be after their Clues. However, their different approaches resulted in a huge fight. Katherine stormed off and took one of Thomas's most valued treasures with her. Enraged, Thomas set off to find his sister, but his adventurous spirit took hold, leading him farther from his family than he could have ever imagined."
Top Secret
Back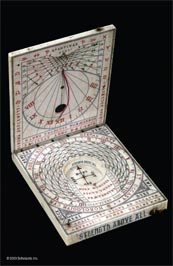 Ad blocker interference detected!
Wikia is a free-to-use site that makes money from advertising. We have a modified experience for viewers using ad blockers

Wikia is not accessible if you've made further modifications. Remove the custom ad blocker rule(s) and the page will load as expected.