Description
"The Tomas have had a strong presence in Japan ever since the days of Toyotomi Hideyoshi, Thomas Cahill's warrior son. So it makes sense that they'd build a stronghold in one of the country's most famous landmarks--the majestic Mt. Fuji. Inside is a Tomas fantasyland filled with basketball courts, indoor snowboarding slopes--even a saltwater pool for surfing! But the most important feature is the massive surveillance center that allows the Tomas to monitor sites all over the world, from Victoria Falls in Zambia to the Eiffel Tower in Paris."
Top Secret
A letter to all high-level Tomas from the Tomas leadership about the Mt. Fuji stronghold.
Back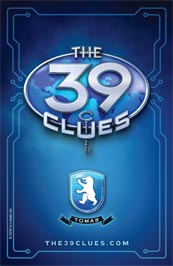 Ad blocker interference detected!
Wikia is a free-to-use site that makes money from advertising. We have a modified experience for viewers using ad blockers

Wikia is not accessible if you've made further modifications. Remove the custom ad blocker rule(s) and the page will load as expected.