Description
"Forget Dan and Amy --Saladin is the most experienced Clue hunter on the Cahill kids' team. If Amy and Dan knew about Saladin's hidden talents, they probably wouldn't be so quick to call him spoiled. They have no idea that their blubbery, red snapper-loving cat has been on dozens of secret missions. After spending hours in an air vent, wouldn't you be a little crabby until you got your favorite snack?"
Top Secret
Back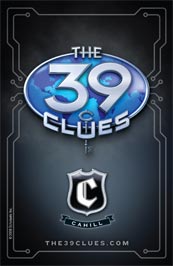 Ad blocker interference detected!
Wikia is a free-to-use site that makes money from advertising. We have a modified experience for viewers using ad blockers

Wikia is not accessible if you've made further modifications. Remove the custom ad blocker rule(s) and the page will load as expected.