Description
"Number 4 was a prison in Johannesburg, South Africa. It became infamous for its brutal treatment of inmates, many of whom were political prisoners fighting against racial inequality in South Africa. Today, the former prison is part of the Constitution Hill complex, which includes a courthouse and a museum devoted to human rights. Famous prisoners included Nelson Mandela and Lucian agent Winston Churchill, who is rumored to have left something important behind..."
Clue
This card, when combined with Card 145, Card 146, Card 147, Card 148, and Card 150, forms the Clue Aloe.
Back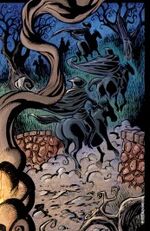 Ad blocker interference detected!
Wikia is a free-to-use site that makes money from advertising. We have a modified experience for viewers using ad blockers

Wikia is not accessible if you've made further modifications. Remove the custom ad blocker rule(s) and the page will load as expected.