Description
"With their cutting-edge surveillance technology, it's easy for the Ekaterinas to spy on practically every corner of the earth. But why would they monitor a barren Egyptian desert? According to Cahill legend, Ekaterina founder Katherine Cahill spent a great deal of time in Egypt. Some believe she even left some of her most treasured possessions behind. For centuries, Egypt has been a hot spot of Clue-hunting activity. Are the Ekats worried about an attack from another branch? It wouldn't be the first time Egypt has become a battleground for Clue hunters."
Clue
This card, combined with Card 170, Card 172, Card 173, and Card 180, forms the Clue Silver.
Back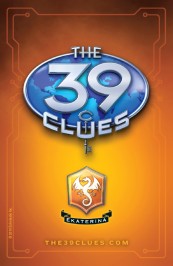 Ad blocker interference detected!
Wikia is a free-to-use site that makes money from advertising. We have a modified experience for viewers using ad blockers

Wikia is not accessible if you've made further modifications. Remove the custom ad blocker rule(s) and the page will load as expected.