Description
"There's a lot to see in the British museum, everything from Egyptian mummies to sculptures from ancient Greece. One of the most famous items in its collection is the Rosetta Stone , an ancient Egyptian artifact that helped scholars figure out how to read Egyptian hieroglyphs. However, the Ekaterinas seem more interested in the museum's visitors than its impressive objects. They created an elaborate system to monitor how long people spend in each wing. Is there something they're trying to hide from the millions of visitors? Collect all the cards in this combination to unlock a Clue."
Clue
This card, combined with Card 170, Card 171, Card 173, and Card 180, forms the Clue Silver.
Back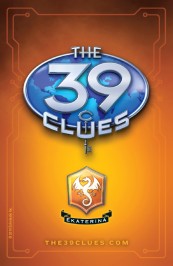 Ad blocker interference detected!
Wikia is a free-to-use site that makes money from advertising. We have a modified experience for viewers using ad blockers

Wikia is not accessible if you've made further modifications. Remove the custom ad blocker rule(s) and the page will load as expected.