Description
"Alistair Oh might be the black sheep of his branch, but he's still an Ekaterina through and through. How else could he have developed a high-tech cane with secret compartments, satellite receivers, and a hidden camera? As an inventor, Alistair Oh has an advantage on the Clue hunt. But his most important tool seems to be his  uncanny ability to double-cross the competition. Will he continue to depend on cheating and betrayals? As the hunt grows even more dangerous, Alistair might realize that he needs some real allies...if he can find anyone to trust him."
Back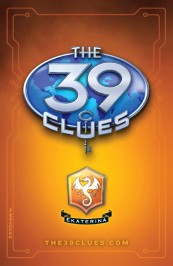 Ad blocker interference detected!
Wikia is a free-to-use site that makes money from advertising. We have a modified experience for viewers using ad blockers

Wikia is not accessible if you've made further modifications. Remove the custom ad blocker rule(s) and the page will load as expected.