Description
The Ekaterina Branch is responsible for some of the most important inventions in history—the lightbulb, the camera, the computer, the automobile, etc. However, recently, they've been using their brainpower to develop tools to crush the competition on the hunt for the 39 Clues. Their latest invention, the spy penny, is particularly ingenious. You can slip it into your enemy's pocket in order to track his movements and record his conversations. You just have to hope he doesn't spend it, as it cost the Ekats a bit more than 1 cent to build!
Puzzle
Question: What message did the Ekat scientists hide on their spy penny?
Answer: We see all.
Level: 1
Trivia
This picture is also included in The Black Book of Buried Secrets.
Back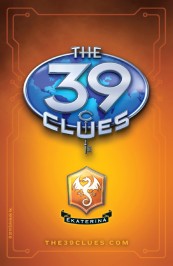 Ad blocker interference detected!
Wikia is a free-to-use site that makes money from advertising. We have a modified experience for viewers using ad blockers

Wikia is not accessible if you've made further modifications. Remove the custom ad blocker rule(s) and the page will load as expected.