Description
"Sixteen-year-old Andras Gergely has BIG ambitions. Like his hero, fellow Lucian Napoleon Bonaparte, he has plans to take over the world and find the 39 Clues--though not necessarily in that order. His goal might sound improbable, but Andras has it all planned out. First, he'll seize control of Europe, move on to Asia and North America, and then finish up with Africa and South America. The scary thing is that Andras is not alone. Many Lucians have similar plans, which makes them dangerous rivals on the Clue hunt. The 39 Clues leads to the greatest power on earth, and the Lucians will do whatever it takes to find it first."
Back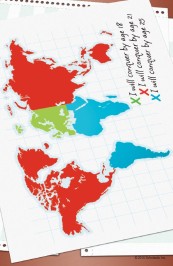 Ad blocker interference detected!
Wikia is a free-to-use site that makes money from advertising. We have a modified experience for viewers using ad blockers

Wikia is not accessible if you've made further modifications. Remove the custom ad blocker rule(s) and the page will load as expected.