Description
Since it was built in 1078, the Tower of London has served as a palace, a fortress, and a prison. For centuries, disgraced royals were sent to the Tower to await execution. The Janus poet and explorer Walter Raleigh spent 13 years in the Tower before he was executed in 1618. There are rumors that the Tower once served as a Lucian stronghold, and that there are still Lucian secrets hidden inside. Did any of the famous beheadings have something to do with the 39 Clues? No one knows for sure - that is, no one except the ghosts rumored to haunt the bloodstained grounds. Collect all the cards in this combination to unlock a Clue.
Back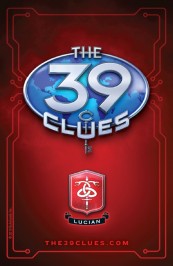 Clue
This Card, combined with cards 158, 160, 185, and 196, forms the Clue Salt.
Ad blocker interference detected!
Wikia is a free-to-use site that makes money from advertising. We have a modified experience for viewers using ad blockers

Wikia is not accessible if you've made further modifications. Remove the custom ad blocker rule(s) and the page will load as expected.