This card is part of Card Pack 3's Grace's Funeral puzzle.
Description
"This photo was taken at Grace's funeral, just before the will reading that kicked off the official competition to find the 39 Clues. No one knew why Grace chose the Holts, a family of Tomas outcasts. But she must have had her reasons. Grace was a champion schemer whose plans continued to unfold long after her death. Her decision to include Irina made more sense. The top Lucian agent had years of Clue-hunting experience. But could Grace have guessed that the ruthless former KGB spy would sacrifice herself to save Amy and Dan? That couldn't have also been part of Grace's plan, could it?"
Puzzles
This card combined with Card 200 and Card 199 makes Grace's funeral puzzle.
Back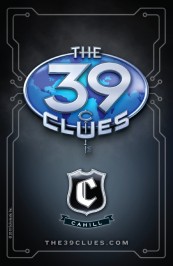 Ad blocker interference detected!
Wikia is a free-to-use site that makes money from advertising. We have a modified experience for viewers using ad blockers

Wikia is not accessible if you've made further modifications. Remove the custom ad blocker rule(s) and the page will load as expected.