This card is available from Card Pack 3 and from card code PICCALLIDY.
Description
"Amy and Dan Cahill think their team has the least Clue-hunting experience. Little do they know that Grace's cat, Saladin, has been on tons of adventures! The Egyptian Mau has no problem with going on top secret spy missions. He'll even parachute into enemy territory...as long as there's a plate of red snapper waiting for him on the ground!"
Back of the Card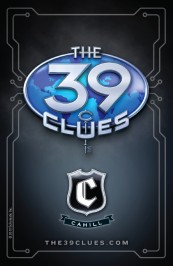 Ad blocker interference detected!
Wikia is a free-to-use site that makes money from advertising. We have a modified experience for viewers using ad blockers

Wikia is not accessible if you've made further modifications. Remove the custom ad blocker rule(s) and the page will load as expected.