Hagia Sophia
is the 204th card. It is in
Card Pack 3
.
Description
"The Hagia Sophia is one of the most famous monuments in Istanbul, Turkey. This stunning building has served as a church, a mosque, and is now being used as a museum. In the 16th century, the Janus became a powerful force in the region. There are rumors that a Janus agent, enchanted by the Hagia Sophia's beauty, hid something inside. However, no one has ever been able to confirm this theory. The Janus might be the artistic branch of the Cahill Family, but that doesn't stop them from doing whatever is necessary to protect their secrets. Collect all the cards in this combination to unlock a Clue."
Clue
This card, combined with Card 159 and Card 194, forms the Clue Sulfur.
Back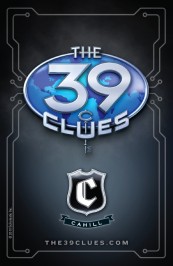 Ad blocker interference detected!
Wikia is a free-to-use site that makes money from advertising. We have a modified experience for viewers using ad blockers

Wikia is not accessible if you've made further modifications. Remove the custom ad blocker rule(s) and the page will load as expected.