Description
"Throughout the entire hunt, Amy and Dan have been tailed by a mysterious Man in Black. Yet, once they arrived in the Caribbean, he traded his traditional black clothes for gray. Could it be a sign that he's ready to step out from the shadows and reveal his identity? But, are Amy and Dan even ready for the truth? It's more shocking than anything they could have ever imagined."
Clue
This card, combined with Card 209, Card 210, Card 211, Card 212, and Card 213, forms the Clue Mace.
Back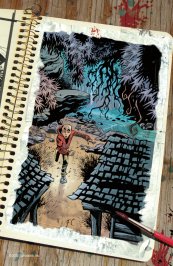 Ad blocker interference detected!
Wikia is a free-to-use site that makes money from advertising. We have a modified experience for viewers using ad blockers

Wikia is not accessible if you've made further modifications. Remove the custom ad blocker rule(s) and the page will load as expected.