Description
"When Grace discovered that a long-lost piece of jewelry was the key to unlocking Anne Bonny's box, she traced the item to Jamaica. That's where she met Miss Alice and her grandson, Lester. Grace was so impressed with the boy that she helped put him through school, a gift for which Lester was supremely grateful. But, would Grace have formed this friendship if she had known that it would link Lester to the hunt? Grace's enemies have kept tabs on her activities around the world and, when Clues are on the line, no one is safe."
Clue
This card, combined with Card 208, Card 209, Card 210, Card 211, and Card 212, forms the Clue Mace.
Back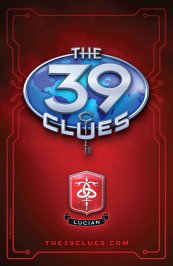 Ad blocker interference detected!
Wikia is a free-to-use site that makes money from advertising. We have a modified experience for viewers using ad blockers

Wikia is not accessible if you've made further modifications. Remove the custom ad blocker rule(s) and the page will load as expected.