Description
I'm still not sure about inviting Alistair to the will reading. Yes, he's a skilled Clue hunter, but it's impossible to know how he'll act when the stakes are highest. I know there's a chance he'll try to help Amy and Dan; he had real affection for dear Hope and Arthur. But I'll never forget that Alistair was there the night of the fire. He allowed loved ones to perish in front of him once. Who's to say he won't do it again?
- Grace
Clue
This card, along side all of the other cards in the Into the Gauntlet Card Combo, make the Clue Serum Formula.
Back of the Card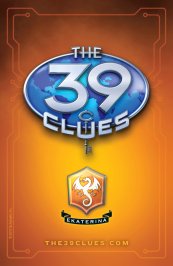 Ad blocker interference detected!
Wikia is a free-to-use site that makes money from advertising. We have a modified experience for viewers using ad blockers

Wikia is not accessible if you've made further modifications. Remove the custom ad blocker rule(s) and the page will load as expected.