Description
"When his wife, Isabel, went to join their children on the Clue hunt, Vikram stayed in London to manage their multi-billion pound art business. However, he takes his private jet to Paris multiple times a week to run leadership meetings at the Lucian stronghold. Vikram also has the important job of keeping the Lucians' top secret hit list. Not only does it contain the names of their most wanted rivals...the coded messages reveal when they're supposed to be eliminated."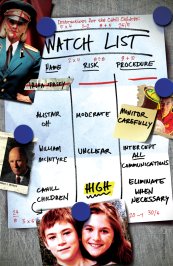 Puzzle
Q: Vikram's "Instructions for the Cahill children" are in code. What does it say?
A: Time has come.
Level: 4
Ad blocker interference detected!
Wikia is a free-to-use site that makes money from advertising. We have a modified experience for viewers using ad blockers

Wikia is not accessible if you've made further modifications. Remove the custom ad blocker rule(s) and the page will load as expected.