Description
"The Lucians pride themselves on their global surveillance network. But is is really necessary to monitor the darkest depths of the ocean? After all, only a few creatures--such as the angler fish--can even survive that far below the surface. But someone made it down there to carve the Tomas symbol into the rock, and the Lucians aren't going to stop until they find out why."
Back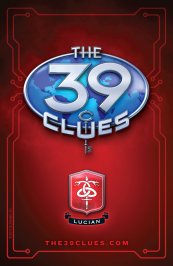 Clue
This card, combined with cards 219 and 243 unlocks the Clue Quartz.
Ad blocker interference detected!
Wikia is a free-to-use site that makes money from advertising. We have a modified experience for viewers using ad blockers

Wikia is not accessible if you've made further modifications. Remove the custom ad blocker rule(s) and the page will load as expected.