Description
"Grace Cahill was highly accomplished. She was a talented cartographer, a fearless aviator, and an expert at breaking out of foreign prisons. But her greatest feat was designing a scuba suit for her cat, Saladin. When the Tomas spotted Saladin exploring a sunken ship off the coast of Portugal, they had two questions: 1) What was the cat looking for? and 2) Had Grace Cahill finally lost her mind?"
Clue
This card, combined with Card 215 Card 217, Card 228, and Card 234, forms the Clue Mint.
Back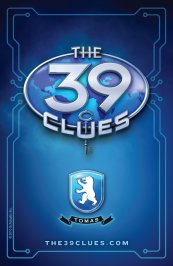 Ad blocker interference detected!
Wikia is a free-to-use site that makes money from advertising. We have a modified experience for viewers using ad blockers

Wikia is not accessible if you've made further modifications. Remove the custom ad blocker rule(s) and the page will load as expected.