Description
"For years, the US military has been using dolphins and sea lions in their operations. Sea lions can trained to detect bombs attached to ships. Dolphins have been used to deliver supplies. Naturally, the Cahills have taken this strategy a step further. The Tomas have a fleet of spy sea lions that monitor activity around important aquatic locations...like the area above the Mariana Trench."
Clue
This card, combined with Card 219 and Card 235, forms the Clue Quartz.
Back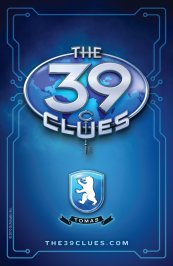 Ad blocker interference detected!
Wikia is a free-to-use site that makes money from advertising. We have a modified experience for viewers using ad blockers

Wikia is not accessible if you've made further modifications. Remove the custom ad blocker rule(s) and the page will load as expected.