Description
"Grace's shy younger brother, Fiske, disappeared from art school in 1962 and hasn't been seen since. Most people believe he was kidnapped and killed by agents from another branch. But then why would Grace send him a secret message--one that can only be read with a black-light reader? Could Fiske have been hiding all this time? And, after spending so many years away from the hunt, is there any knowing whose side he'll be on?"
Back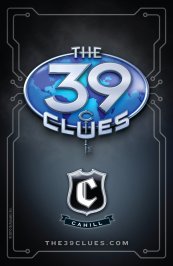 Ad blocker interference detected!
Wikia is a free-to-use site that makes money from advertising. We have a modified experience for viewers using ad blockers

Wikia is not accessible if you've made further modifications. Remove the custom ad blocker rule(s) and the page will load as expected.