This card is available from Card Pack 4
Description
"The four oldest Cahill children never knew about their parents' fifth child. They left Ireland before Madeleine was born. However, Madeleine knew all about Luke, Katherine, Thomas, and Jane. Their mother, Olivia, told her youngest daughter about Gideon's research, the fight over the Clues, and the fire that tore the family apart. She gave Madeleine an important mission--one that her descendants, the Madrigals, continue to this day."
Back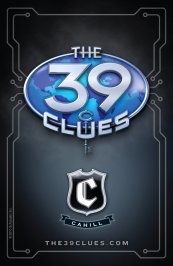 Ad blocker interference detected!
Wikia is a free-to-use site that makes money from advertising. We have a modified experience for viewers using ad blockers

Wikia is not accessible if you've made further modifications. Remove the custom ad blocker rule(s) and the page will load as expected.