Description
Eleven-year-old Dan Cahill has many special talents: photographic memory, incredible puzzle-solving skills . . . and the ability to eat his own weight in candy. His older sister, Amy, sometimes makes fun of Dan for being a dweeb, but you never know when his talents will come in handy. In Switzerland , his knowledge of sports team mascots saved their lives. But will he be able to work his magic twice? The Vespers are gearing up for another attack and, this time, they plan on finishing the job.
Back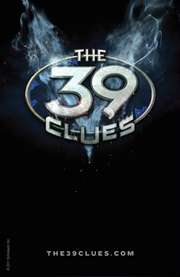 Ad blocker interference detected!
Wikia is a free-to-use site that makes money from advertising. We have a modified experience for viewers using ad blockers

Wikia is not accessible if you've made further modifications. Remove the custom ad blocker rule(s) and the page will load as expected.