Description
"For almost a hundred years, rumors have swirled about a monster living in the murky depths of Loch Ness in Scotland. Some speculate that the Loch Ness monster, or Nessie, is a dinosaur. Some speculate that Nessie is simply a type of animal that hasn't been discovered yet. Others think that Nessie is simply a story made up to keep nosy people out of Loch Ness. These pictures were taken by a twelve-year-old local boy, Paul Addison, who liked to boat on the frigid loch. He sent in his photo to Charlie Wallace, a local man who runs a Loch Ness souvenir shack and a blog about Nessie. But when the photo appeared on Charlie's blog, it had been doctored. Paul Addison wondered why. Unfortunately, Paul Addison is missing now and can't ask any more pesky questions."
Top Secret
Clue
This card, combined with Card 4, Card 5, Card 15, and Card 49, forms the Clue Phosphorus.
Back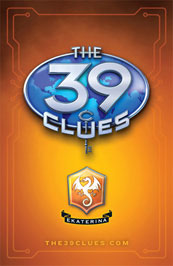 Ad blocker interference detected!
Wikia is a free-to-use site that makes money from advertising. We have a modified experience for viewers using ad blockers

Wikia is not accessible if you've made further modifications. Remove the custom ad blocker rule(s) and the page will load as expected.