Description
"Grace crisscrossed the globe searching for Clues and brought her beloved cat, Saladin, with her whenever she could. In between missions and confounding the plans of the other branches, Grace liked to take photos of Saladin to send to friends. She sent this photo to William McIntyre after a Tokyo trip. McIntyre could have done without the cat picture, but he understood what Grace was trying to tell him."
Top Secret
A photo of William McIntyre in a Japanese train station.
Puzzle
Question: What is the message hidden in the photo of Saladin?
Answer: Bald Rat.
Level: 1
Clue
This card, combined with Card 34, Card 35, Card 36, Card 37, and Card 38, forms the Clue Gold.
Back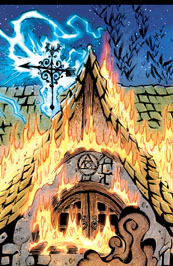 This is one of the Jefferson Puzzle cards.
Ad blocker interference detected!
Wikia is a free-to-use site that makes money from advertising. We have a modified experience for viewers using ad blockers

Wikia is not accessible if you've made further modifications. Remove the custom ad blocker rule(s) and the page will load as expected.