Description
"The
Lucians
are the craftiest of the branches and have developed thousands of super-secret ways to spy. Their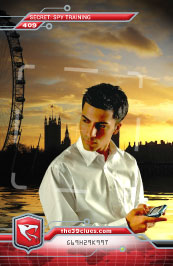 codes are the hardest to crack, their disguises the most difficult to discover, and their poison delivery systems--let's just say you don't want to know about THOSE. The Lucians are always hard at work coming up with new ways to be sneaky...and to keep their agents ahead of the pack."
Back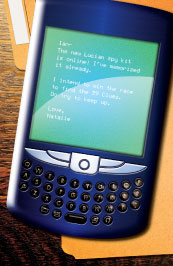 Top Secret
A guide to disguising yourself.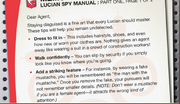 Info
Branch: Lucian
Type: Secret
Rarity: Common
Preceded by: Card 408: The Spaz
Followed by: Card 410: Natalie's Strategy
Code: G69H29K99T
Ad blocker interference detected!
Wikia is a free-to-use site that makes money from advertising. We have a modified experience for viewers using ad blockers

Wikia is not accessible if you've made further modifications. Remove the custom ad blocker rule(s) and the page will load as expected.