Description
For
Amy
and
Dan Cahill
, hunting for the
39 Clues
means constant change. Every few days, they find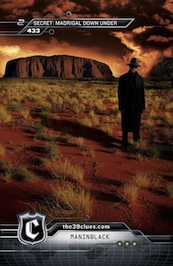 themselves in a new country, following a series of dangerous leads to find the next Clue. However, one thing always stays the same--everywhere they go, Amy and Dan are tailed by a mysterious
man in black
. What does he want from the siblings? This strange figure lingering in the shadows is Amy and Dan's most dangerous competition. They better find out what he knows fast--before it is too late.
Back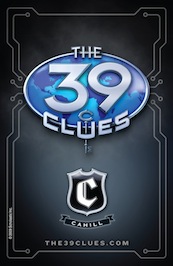 Top Secret
A list of threats from William McIntyre.
Info
Branch: Madrigal
Type: Secret
Rarity: Rare
Preceded by: Card 432: Madrigal Maze
Followed by: Card 434: The Nobody
Code: MANINBLACK
Ad blocker interference detected!
Wikia is a free-to-use site that makes money from advertising. We have a modified experience for viewers using ad blockers

Wikia is not accessible if you've made further modifications. Remove the custom ad blocker rule(s) and the page will load as expected.