Description
Grace Cahill's cat, Saladin, might be spoiled. (He tends to throw temper tantrums when there's no fresh red snapper.) But he has a right to be demanding--he's a highly accomplished secret agent on the hunt for the 39 Clues, after all! When he's not spending twenty hours a day napping, Saladin is undercover in his cat-sized spy gear, infiltrating some of the most dangerous, heavily fortified locations on earth, like the Moscow Kremlin!
Back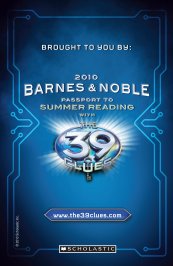 Top Secret
Links to downloading desktop wallpapers of each branch's logos.
Info
Branch: Tomas
Type: Secret
Rarity: Common
Preceded by: Card 438: The Madrigal Pawns
Followed by: Card 440: Spy Teddy Bear
Code: BN1729472E
Ad blocker interference detected!
Wikia is a free-to-use site that makes money from advertising. We have a modified experience for viewers using ad blockers

Wikia is not accessible if you've made further modifications. Remove the custom ad blocker rule(s) and the page will load as expected.