Description
"Poison dart guns, poison nail injectors, poison rings--the Lucians just love to eliminate their enemies with poison. It's so quick. It's so clean. It's so...sneaky. But all this poison has to come from somewhere, so the Lucians have cultivated the art of snake charming. They use the snake venom for their many poison-injecting weapons. And a side benefit? They have GREAT snake pits where they can throw enemies." 
Back Cover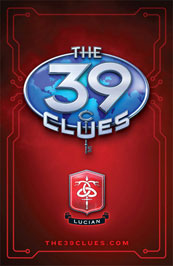 Ad blocker interference detected!
Wikia is a free-to-use site that makes money from advertising. We have a modified experience for viewers using ad blockers

Wikia is not accessible if you've made further modifications. Remove the custom ad blocker rule(s) and the page will load as expected.