Description
"In 1430, a chivalric order of knights known as the Order of the Golden Fleece was created. Soon, all the most famous knights of Europe belonged, including many kings and princes. But from the 1500s on, no Janus, Lucian, or Ekaterina knights were ever allowed to join. They didn't mind all that much, however. After all, who really wants to go up against a Tomas knight on horseback anyway?"
Clue
This card, combined with Card 7, Card 24, Card 35, and Card 37, forms the Clue Zinc.
Back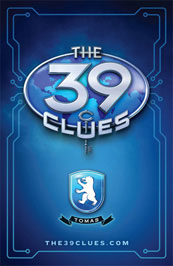 Ad blocker interference detected!
Wikia is a free-to-use site that makes money from advertising. We have a modified experience for viewers using ad blockers

Wikia is not accessible if you've made further modifications. Remove the custom ad blocker rule(s) and the page will load as expected.