Description
"Hope Cahill, Dan and Amy's mother, had a trick up her sleeve. When she damaged her wrist in a car wreck, the X-ray revealed more than just flesh and bones. Right up near her radius, the X-ray showed a computer chip. The thumbnail-sized chip was small but big enough to carry some extremely important information."
Clue
This card alone unlocks the Clue Copper.
Top Secret
The Top Secret portion of this card is revealed to be a patient document on Hope Cahill, after she got out of the hospital because of the car wreck. It talks about Hope's refusal to put her arm under the X-ray, for a certain reason of her concealing a Clue.
Back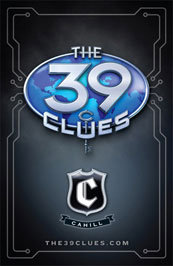 Ad blocker interference detected!
Wikia is a free-to-use site that makes money from advertising. We have a modified experience for viewers using ad blockers

Wikia is not accessible if you've made further modifications. Remove the custom ad blocker rule(s) and the page will load as expected.