Description
"Budapest is one of the Kabras' favorite cities. They love the shops, the restaurants, the spas, etc. So why did Janus surveillance cameras spot Ian and Natalie sneaking around far from the high-end shopping district? And on foot! It's not like them to keep a low profile. What are they looking for? And who do they worry is watching them? Collect all cards in this combination to unlock a Clue!"
Clue
This card, combined with Card 74, Card 75, Card 76, Card 78, and Card 79, forms the Clue Myrrh.
It can also be combined with Card 113, Card 118, and Card 120 to form the Clue Clover.
Back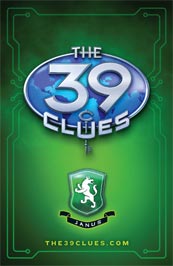 Ad blocker interference detected!
Wikia is a free-to-use site that makes money from advertising. We have a modified experience for viewers using ad blockers

Wikia is not accessible if you've made further modifications. Remove the custom ad blocker rule(s) and the page will load as expected.