Description
"Sending an e-mail code is so boring, so Ekat. The Janus prefer to do everything with pizzazz, and that includes secret forms of communication. When the Janus leadership has important information for an agent, they sometimes rearrange the books in the stronghold library to spell a secret message. It's effective, elegant, and utterly sophisticated. Oh, it feels good to be so stylish."
Top Secret
Go to Bogota
Puzzle
Question: What message is hidden on the books?
Answer: Hollywood
Level: 3
Back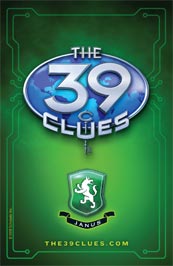 Ad blocker interference detected!
Wikia is a free-to-use site that makes money from advertising. We have a modified experience for viewers using ad blockers

Wikia is not accessible if you've made further modifications. Remove the custom ad blocker rule(s) and the page will load as expected.