Here we have a list of all of the clue symbols representing the Clues.
Beware of Spoilers!
All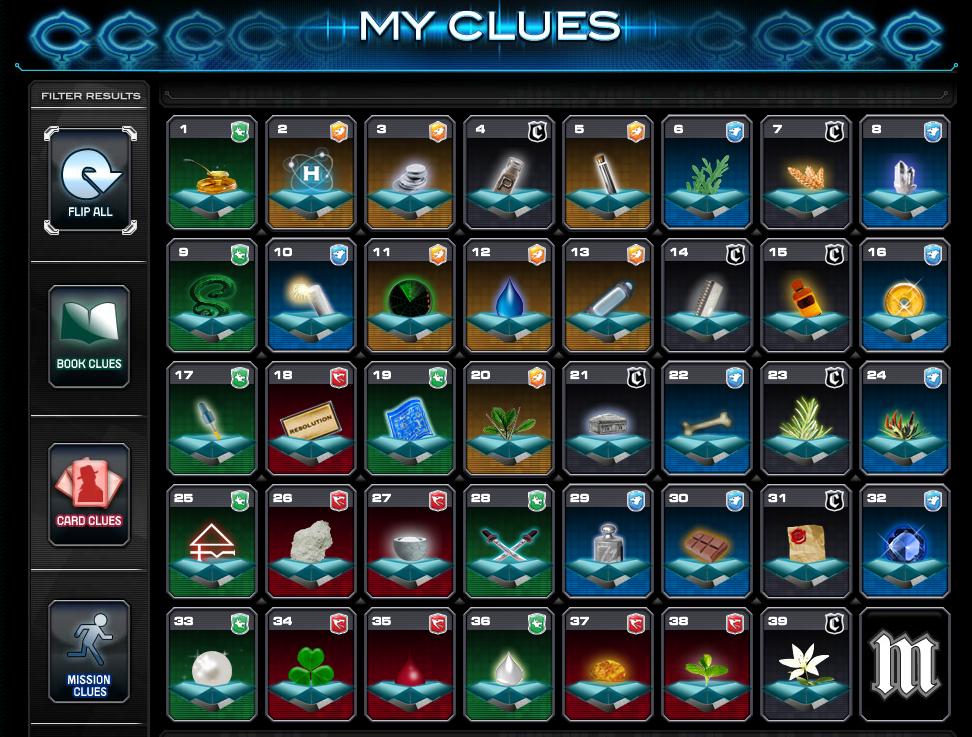 Sweet
Atom

Precious Metal
Seasoning


Electricity
DANGER: HAZARDOUS

Plant


Grain

Mineral


Poisonous Snake Venom

mineral
Radioactive

Wet


Mineral

Conductor
Acidic

Valuable

Toxic


Old
A seasoning

A plant with healing properties.


Is a yellow mineral that smells really awful, like rotten eggs

A seasoning.
heavy metal
Has the highest boiling point of all metal

Poisonous
Used to make chocolate.
The formula used to make the Master Serum.

Really rare

The rarest, most valuable metal.
jewel,orange
A green plant.

Flower
End of Spoilers
Ad blocker interference detected!
Wikia is a free-to-use site that makes money from advertising. We have a modified experience for viewers using ad blockers

Wikia is not accessible if you've made further modifications. Remove the custom ad blocker rule(s) and the page will load as expected.