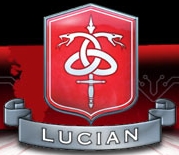 Flora Cahill St. James is the mother of James Cahill. When Henry Cahill was 27 he marrried her. Flora was killed by the Lucian leaders because they were upset that Henry became a Madrigal.
Family
James Cahill
Henry Cahill
Grace Cahill
Edith Green Cahill
Hope Cahill
Arthur Cahill
Dan Cahill
Fiske Cahill
Beatrice Cahill
Ad blocker interference detected!
Wikia is a free-to-use site that makes money from advertising. We have a modified experience for viewers using ad blockers

Wikia is not accessible if you've made further modifications. Remove the custom ad blocker rule(s) and the page will load as expected.