The KGB was a Russian secret service run by the Lucians. KGB is a Russian-language acronym for State Security Committee. Irina Spasky was the youngest KGB agent. She later uses the skills learned there to aid her on the Clue hunt.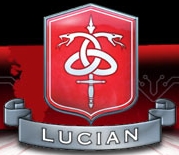 Ad blocker interference detected!
Wikia is a free-to-use site that makes money from advertising. We have a modified experience for viewers using ad blockers

Wikia is not accessible if you've made further modifications. Remove the custom ad blocker rule(s) and the page will load as expected.