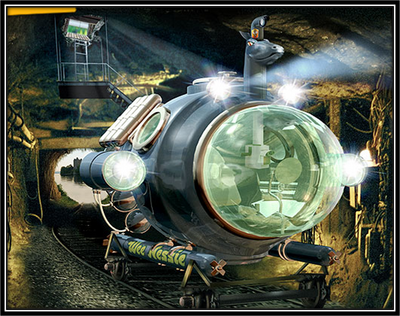 Overview
In order to protect a clue hidden at the bottom of Scotland's Loch Ness, the Ekaterina Branch developed a submersible that looks like the legendary Loch Ness monster. It can be operated manually an Ekaterina Agent, or it can be programmed to patrol the water on its own, using its advanced radar and body heat sensor to detect trespassers. It is operated by Charlie Wallace, who also runs the Nessie Shack. It is used to guard the Clue Phosphorus. This submersible's name is the "Wee Nessie." It is shown on the 39 Clues website in Mission 1: The Lost Clue.
Ad blocker interference detected!
Wikia is a free-to-use site that makes money from advertising. We have a modified experience for viewers using ad blockers

Wikia is not accessible if you've made further modifications. Remove the custom ad blocker rule(s) and the page will load as expected.