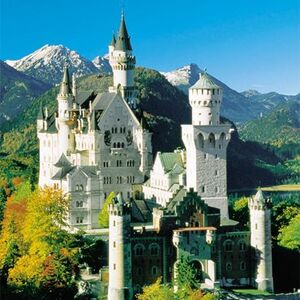 King Ludwig II's Neuschwanstein Castle included bedrooms, concert halls and even an artificial waterfall. Cahills always knew Ludwig was guarding a Clue inside one of his palaces, but not one branch except the Janus found his hiding place, even after his death. The Clue remained hidden for centuries in the grottos of Neuschwanstein. It also is showed in A Kings Randsom.
The Clue was Pearl.
Cards
Neuschwanstein Castle is featured in Card 84.
Images
Ad blocker interference detected!
Wikia is a free-to-use site that makes money from advertising. We have a modified experience for viewers using ad blockers

Wikia is not accessible if you've made further modifications. Remove the custom ad blocker rule(s) and the page will load as expected.