Rick Riordan
Comments

0
1,024pages on
this wiki

Richard Russell Riordan, Jr., more commonly known as Rick Riordan, is the author who conceived The 39 Clues series. He wrote the first book, The Maze of Bones, and he also collaborated to make The Black Book of Buried Secrets and Vespers Rising. He heads the group of authors who write the rest of the books. He is referred to as "The King" by Gordon Korman.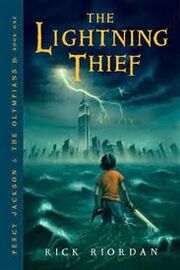 Biography
Edit
Rick Riordan was born on June 5, 1964 in San Antonio, Texas. In 1986, he graduated from the University of Texas. He taught for fifteen years in private and public schools in San Antonio and California. He currently lives in Texas with his wife and two sons. He is also very knowledgeable in different mythologies and has even written two seperate series about the topics. Both Percy Jackson and the Kane Chronicles have been bestsellers.
Plot Overview
Edit
 The Black Book of Buried Secrets
Edit
He gathered all the writers of the 39 Clues and created The Black Book of Buried Secrets.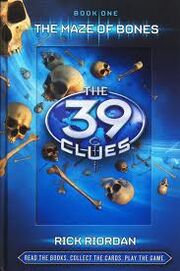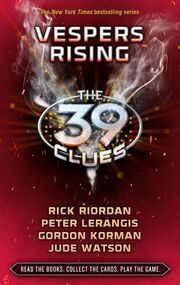 39 Clues Books
Edit
The Black Book of Buried Secrets(Intro)
Other Famous Books
Edit
The Percy Jackson and the Olympians series (The Lighting Thief, Sea of Monsters, The Titans Curse, The Battle of the Labyrinith, and The Last Olympian.)
The Heroes of Olympus series (The Lost Hero, The Son of Neptune, The Mark of Athena, and in 2014 will release The House of Hades.)
The Tres Navarre series
The Kane Chronicles series (The Red Pyramid, The Throne of Fire, and The Serpent's Shadow)
Rick Riordan's Agent Card Code is: P29T79HCXP. it is Card 51829: EagleArrow1. His alias is EagleArrow1. He is a Janus in the 39 Clues.