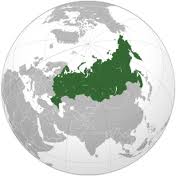 Russia is a country in Europe and Asia. It is also the biggest country in the world.
Most of it is Lucian territory besides St. Petersburg, which belongs to the Ekats. Also, Vladimir Lenin was a Madrigal.
In Russia there are two Clues: Amber(a Lucian clue) and Zinc(a Tomas clue which were stolen by the Ekats)
Irina Spasky, her husband, Nikolai Spaky, and NRR lived in Russia.