The Oh Family are the leaders of the Ekaterina Branch.
History
Branch leadership in the Ekaterinas is usually hereditary. Gordon Oh was the leader until Bae Oh ordered him to be assassinated. Because of the death of her husband, Lin Oh became heartbroken and died a few months later. Bae Oh is currently being trialed in The Hague for the murder of his brother because Alistair Oh told the UN about it. Leadership of the branch supposedly goes to Alistair, but because the Ekaterinas suspect him of sharing his clues in the Madrigal stronghold, the question of who leads the branch remains unanswered. Alistair Oh is also famous for the invention of the Microwavable Burrito. After Trust No One where Alistair Oh dies from untreated infections, the current branch leader remains unknown.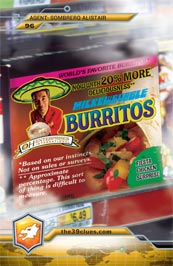 Family Members
Ad blocker interference detected!
Wikia is a free-to-use site that makes money from advertising. We have a modified experience for viewers using ad blockers

Wikia is not accessible if you've made further modifications. Remove the custom ad blocker rule(s) and the page will load as expected.