Vesper Four
Comments

0
1,024pages on
this wiki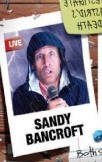 Vesper Four or "The Scientist", is a member of the Vesper Council of Six. He develops surveillance equipment and weapons.
Responsibilities
Edit
Develops survelliance equipments, weapons, and new technology.
Requirements
Edit
Enginnering expertise, imagination and an appitite for destruction, and also loves to blow things up.
He appears the least in the books, as V-1 is always mentioned.
He is very good at fake sleeping.
In Day of Doom, he was arrested along with Casper and Cheyenne Wyoming by the authorities.
Sandy Bancroft (until Day of Doom, where he replaced Isabel Kabra as Vesper Two)